Vaping is possible because you can use nicotine vape juice, also known as ejuice, to soak the wick that the heating element uses to vaporise the contents.
With new legal updates in importing and selling single-use, disposable vapes and other unregulated vaping products are now impossible to purchase legally.
However, there are legal ways to get nicotine vape juice and to get vaping products as a whole — we'll be discussing that in this post.
Chat to an Aussie GP today
Bulk-billed phone consultations
TGA-authorised Aussie doctors
Nicotine vaping scripts available
Understanding nicotine vaping products
First, let's learn more about nicotine vaping products (NVPs) and the role of nicotine vape juice on this device.
Vape devices are more efficient based on the following components:
The strength of the nicotine vape juice
The power output of the e-cigarette device
Lower-powered devices with higher concentration nicotine vape juice are the most suitable for smoking cessation, as they minimise the risk of contaminants due to the minimal vapour, while maximising the nicotine intake to address your cravings.
E-cigarette products of this nature are currently available in-store throughout most major pharmacies in Australia.
Higher-powered devices or open systems with lower concentration nicotine vape juice produce increased vapour (cloud) density and stronger flavours, but increase the risk of contaminants due to this increased vapour, while providing minimal nicotine intake.
With the upcoming ban on imported NVPs, the sale of high-powered devices and its other components might drop, leaving only low-powered devices available in pharmacies through a prescription.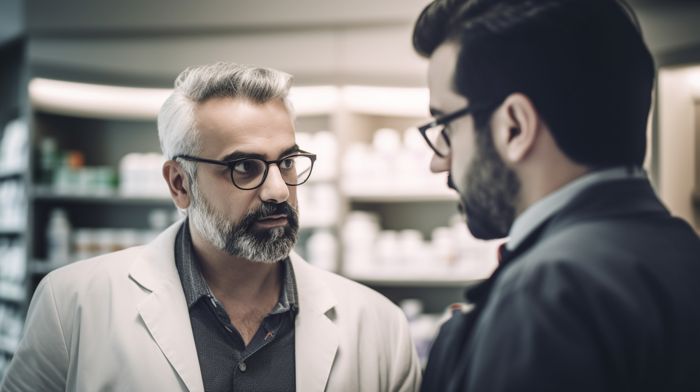 What product is right for me?
The first question you need to ask yourself is 'what am I wanting to achieve with vaping?.' Below are a few options that may ring true for you.
"I want to quit smoking."
Your best option is to visit your local pharmacy. NVPs from pharmacies are made under stringent pharmaceutical standards on the manufacturing process and ingredients, are toxicologically assessed for inhalation, are locally insured, and are specifically designed to help you stop smoking.
These safe and legal vaping devices are available everywhere, including Chemist Warehouse, Terry White and Priceline. Click here for more information.
Remember, nearly all flavourings in non-pharmacy vaping products are 'food-grade' flavours which have not been tested for inhalation safety.
Furthermore, illicit NVPs (such as those in convenience stores and tobacconists) are imported under the radar, just like illicit tobacco and drugs, and are made as cheaply as possible for maximum profits
"I want to quit, but I want to use what my friend is using."
Your friends might be using illegal vaping products sourced from questionable distributors.
If you want to stop smoking, we recommend popping into your local GP, get a prescription to a pharmacy and having a chat with a trained pharmacist to get an NVP designed for smoking cessation.
"I just want to vape on the weekend"
If you're currently smoking, your motivation should be to stop smoking when vaping.
Vaping while continuing to smoke (known as 'dual-use') is proven to have little, if any, positive effect on your long term health.
If you're not currently smoking, you should not use nicotine vape juice, or e-cigarettes in general. It's important to remember that it's very easy to become dependent on nicotine and that dependence normally starts with casual use.
You'll need a nicotine prescription
In order to purchase, possess and use nicotine vape juice or nicotine-containing e-cigarettes anywhere in Australia, you need a valid prescription from a doctor.
To enquire about getting a nicotine prescription, click here for more information on Smokefree's bulk-billed telehealth consultations, or speak to your GP.
Summary
When thinking about how to get nicotine vape juice in Australia, remember what you're wanting to achieve from the product you choose, rather than the product itself.
We know you're here because you want to know the legal way to buy vapes because of the ban. We're here to help.
Smokefree Clinic gives you access to many medically reviewed and trustworthy resources that can inform and aid you in your path to wellness, so have a look around!
If you're ready to get started, Smokefree can connect you to bulk-billing Australian healthcare professionals who excel in helping patients quit smoking for good, including using responsible vaping products where appropriate.
Click here to book your bulk-billed telehealth consultation with an Australian healthcare professional and quit smoking today.