If you're considering kicking your smoking habit for good, you're likely wondering how to quit smoking cold turkey.
This strategy, which involves a complete and immediate halt to smoking, is a bold and challenging approach that has proved effective for many individuals.
In this guide, we delve into the intricacies of quitting smoking cold turkey, shedding light on what it means, the side effects of quitting suddenly, and how to navigate the journey towards a smoke-free life.
The aim is to equip you with the necessary information and tools to make informed decisions about your health.
Chat to an Aussie GP today
Bulk-billed phone consultations
TGA-authorised Aussie doctors
Nicotine vaping scripts available
Understanding How to Quit Smoking Cold Turkey: The What and Why
In the context of quitting smoking, 'cold turkey' refers to the abrupt cessation of tobacco use without the aid of nicotine replacement therapies (NRTs) or medications.
The term 'cold turkey' stems from the physical reaction of acute withdrawal, where the skin becomes cold and clammy and goosebumps appear, resembling a turkey's skin.
Many smokers choose this method for its simplicity and immediacy.
It allows them to break away from nicotine dependence without extending the withdrawal period through tapering or weaning.
What Happens When You Quit Smoking Cold Turkey?
When you quit smoking, especially cold turkey, your body goes through various changes as it adjusts to the absence of nicotine.
Some common side effects of quitting smoking suddenly include:
Intense cravings for nicotine
Irritability, frustration, or anger
Anxiety or depression
Difficulty concentrating
Increased appetite and weight gain
While these withdrawal symptoms can be challenging to deal with, they are temporary and tend to peak within the first week of quitting.
For most people, they will dissipate entirely within a month.
Benefits of Quitting Smoking Cold Turkey
Despite the challenges, there are numerous benefits to quitting smoking cold turkey. These include:
Immediate health improvements: Your body begins to heal as soon as you stop smoking. Blood pressure and heart rate drop to normal levels within hours, and carbon monoxide levels in your blood drop to normal within a day.
Monetary savings: You'll save a significant amount of money by not purchasing cigarettes.
Enhanced sense of taste and smell: As your body recovers from the effects of smoking, you'll notice your senses of taste and smell improving.
Is it OK to Quit Smoking Cold Turkey?
Yes, it is perfectly fine to quit smoking cold turkey, and many individuals have found success with this method.
However, it's important to note that quitting cold turkey requires a high level of determination and self-control, and it's not the right approach for everyone.
Consulting with a healthcare professional or a support service like SmokeFree Clinic can help guide your decision and provide personalised advice.
What are the Hardest Days When Quitting Smoking?
The first week of quitting smoking cold turkey is often the most challenging, with withdrawal symptoms peaking around day three.
It's crucial to prepare for this period by developing coping strategies, such as engaging in physical activity, practising mindfulness, or reaching out to support networks.
How to Quit Smoking Cold Turkey: Strategies & Tips
While quitting smoking cold turkey is difficult, it's also possible.
However, you'll need the right tools and strategies in your arsenal to give yourself the best chance at success.
Here are some strategies and tips that may help you on your journey to quitting.
Set a Quit Date: This gives you time to mentally prepare and adjust your environment. Take this time to rid your home, car, and workplace of all smoking materials, including cigarettes, lighters, and ashtrays.
Understand Your Triggers: Know what makes you want to smoke. It could be stress, after meals, during breaks at work, socialising, or drinking alcohol. Once you understand your triggers, you can work on strategies to avoid them or cope with them in a healthier way.
Physical Activity: Regular physical activity can reduce nicotine cravings and help your body recover from years of smoking damage. Start with short walks and gradually increase your activity levels.
Healthy Eating: A balanced diet can help you manage withdrawal symptoms. Drink plenty of water and eat fruits, vegetables, and lean proteins.
Support System: Reach out to family and friends for support. Let them know you're trying to quit and need their encouragement. Support groups can also be helpful, as can online communities of people who are also trying to quit.
Behavioural Techniques: Techniques such as mindfulness, meditation, and deep-breathing exercises can help manage cravings.
Keep Your Hands and Mouth Busy: Chewing gum, drinking water, eating a healthy snack, or playing with a small object can help distract you from the urge to smoke.
Distraction: When a craving hits, do something that keeps your mind off smoking. This could be reading a book, listening to music, or even doing a puzzle.
Reward Yourself: Set up a rewards system for reaching milestones in your journey to quit smoking. For example, use the money you would have spent on cigarettes to treat yourself to something special.
Stay Positive: Understand that withdrawal symptoms are temporary and are a sign that your body is healing from the effects of tobacco. Celebrate each day without a cigarette and keep reminding yourself of the benefits of quitting.
Sleep Well: Nicotine withdrawal can cause insomnia in the early stages of quitting. Try to maintain a regular sleep schedule and create a comfortable, calming sleep environment.
Remember, it's completely normal to try quitting multiple times before it sticks.
If you relapse, don't see it as a failure, but as a learning experience.
Identify what led to the relapse and how you can avoid it in the future.
And don't hesitate to seek professional help if you're finding it difficult to quit on your own.
Take a look at our comprehensive guide on strategies to quit smoking.
How Can I Quit Smoking for Free in Australia?
In Australia, there are numerous resources available to help you quit smoking for free.
Here at Smokefree Clinic, for example, we can connect you with specialist-trained GPs for a 100% bulk-billed telehealth consultation.
Your designated GP will be able to provide you with support and guidance for your quitting journey.
Considering Alternative Methods: Nicotine Replacement Therapy and Nicotine Vaping Products
While going cold turkey is a common method, it's worth considering using other methods to help you on your journey.
In fact, research suggests that a therapy-supportive approach to quitting is actually more effective.
One of these supportive methods is NRT. NRTs work by delivering nicotine to the body without the harmful effects of tobacco smoke.
Forms of NRT include patches, gum, lozenges, inhalers, and nasal sprays. Numerous studies have shown NRT to be a successful method of quitting smoking, increasing quit rates by 34 – 54%.
However, the latest Cochrane Review has found high-certainty evidence that Nicotine Vaping Products (NVPs) are more effective than NRT in helping people quit smoking.
It's important to note that the effectiveness of these methods may vary from person to person and should be considered in consultation with a healthcare provider.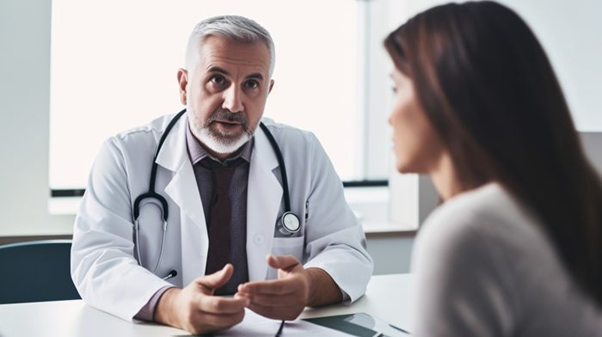 Taking the First Step Towards a Smoke-Free Life
Choosing to quit smoking is a significant decision that comes with its fair share of challenges.
But remember, each person's journey is unique, and what works for one may not work for another.
Whether you decide to quit smoking cold turkey or prefer a more gradual approach, the most important thing is to take that first step.
Smokefree Clinic gives you access to many medically reviewed and trustworthy resources that can inform and aid you in your path to wellness, so have a look around!
If you're ready to get started, Smokefree can connect you to bulk-billing Australian healthcare professionals who excel in helping patients quit smoking for good, including using responsible vaping products where appropriate.
Click here to book your bulk-billed telehealth consultation with an Australian healthcare professional and quit smoking today.