Quitting smoking is no easy feat. You'll need a clear plan and actionable strategies to help you stop smoking and work towards a nicotine-free life.
But though quitting is tough, it's also achievable. Millions of people around the world are successfully kicking this habit, and so can you. With the right mindset, effective tools, and professional guidance, you can enjoy a healthier, smoke-free life.
If you're wondering how to give up smoking, we've got a few helpful smoking cessation tips for you.
Chat to an Aussie GP today
Bulk-billed phone consultations
TGA-authorised Aussie doctors
Nicotine vaping scripts available
Prepare for Your Quit Journey
Let's start with the most important tip for quitting smoking.
As you decide to embark on this journey, it's important to cultivate the right mindset.
James Clear, the author of Atomic Habits, notes that in order to change habits, you first need to change how you see yourself. Turn your internal monologue from "I wish to quit smoking," to "I'm not a smoker."
As you implement our smoking cessation tips, keep reminding yourself of your reasons to quit smoking:
You're going to be considerably healthier
You're going to have a better lifestyle
You'll be able to spend more quality time with your family
You'll have more energy and you'll sleep better
As a bonus, you'll also save money (because smoking is an expensive habit)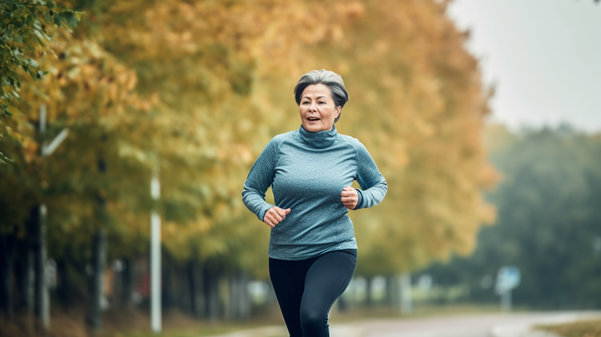 Create a Plan to Deal With Nicotine Withdrawal Symptoms
The nicotine withdrawal symptoms are the strongest at the beginning of your quitting journey. They're also the main reason that smokers trying to quit relapse. This is why one of our most important smoking cessation tips is to have a plan to manage cravings and deal with unsettling feelings.
Cravings, while incredibly intense and difficult to overcome, are thankfully short-lived.
Some examples to help you ride out your cravings:
When I want a cigarette badly, I'll watch a movie/listen to an inspiring podcast for 15 minutes. (Have your playlists ready beforehand.)
When I feel the urge to smoke, I'll take a walk outside/play with my dog for 15 minutes.
When I feel I can't go on, I'll write down 10 things I'm deeply grateful for.
When I'm feeling insecure, I'll call my friend/mother/go-to person.
Utilise Quit Smoking Products & Aids
There are a number of quit smoking aids available in Australia to help you on your quit journey. There is no easy way to quit smoking, but the following tools can help you get there.
Nicotine Vaping Products (NVPs): These are gaining acceptance as effective smoking cessation tools. The latest Cochrane Review found high-certainty evidence that nicotine e-cigarettes are more effective than traditional nicotine replacement therapy (NRT) in helping people quit smoking.
Designed to be used as a second-line treatment, NVPs can only be obtained in Australia if you have a valid prescription.
Nicotine Replacement Therapy (NRT): A variety of NRT options are available in Australia, such as gum, lozenges, inhalers, oral sprays, and patches. These can be found in pharmacies and supermarkets.
Hypnotherapy: One of the methods that can help in quitting smoking is hypnotherapy. Hypnosis can be useful in helping you identify your unconscious motivations and reasons for smoking. According to hypnotherapy experts, addressing our deep-seated psychological drivers with hypnosis can help us overcome our unproductive habits.
However, keep in mind that hypnotherapy isn't a medically approved practice. Studies have shown that there is little evidence it can help smokers or anyone with addiction to quit smoking.
Acupuncture: This is another alternative to NRTs and other products designed to help you quit smoking. However, like hypnotherapy, acupuncture has very little evidence showing how effective it is in helping smokers on their quit journey. And if you have an aversion to needles, you may want to reconsider acupuncture treatments.
What Is the Most Successful Way to Quit Smoking?
Because everyone's quitting journey is unique, the best way to quit smoking is the one that works for you. Some smokers quit cold turkey and are able to stay smokefree while others do so with the help of quit-smoking products.
Whether you decide to go cold turkey or seek medications to help you stop smoking, we recommend chatting with your GP about developing a smoking cessation programme just for you.
Build a Support Network
It's helpful to seek out empathetic individuals to support you on this journey. These could be friends, family, or online support groups. You can also chat with a counsellor on Quitline (13 7848) for support.
Find Healthy Alternatives to Smoking
Another important smoking cessation tip is to replace smoking with something healthy and useful as you proceed on your quit journey.
Now would be a good time to pursue old interests or cultivate new skills. Direct your attention and energy away from fighting the urge to smoke and towards learning something new.
What to Do Instead of Smoking: Pick a new exercise
Watch a movie
Start a DIY project
Learn gardening
Learn a musical instrument
Clean out your garage
Read books (or listen to audiobooks)
Journal your feelings
Celebrate Milestones and Stay Motivated
With our smoking cessation tips, you'll be able to progress to a healthier way of being. As you do so, cheer yourself along the way. Celebrate every day that you go without smoking; make a note each time you successfully fight the urge to smoke; and pay attention to how you deal with repressed feelings or anxiety without the use of a cigarette.
These notes will encourage you to stay the course and remind you of your little wins along the way. They will also provide you with actionable tips to quit smoking if difficulties arise during your journey.
Quit Smoking With Smokefree
You're probably here because you want to learn more about smoking cessation tips. You're in the right place.
Smokefree Clinic gives you access to many medically reviewed and trustworthy resources that can inform and aid you in your path to wellness, so have a look around!
If you're ready to get started, Smokefree can connect you to bulk-billing Australian healthcare professionals who excel in helping patients quit smoking for good, including using responsible vaping products where appropriate.
Click here to book your bulk-billed telehealth consultation with an Australian healthcare professional and quit smoking today.
Sources:
Guidance for the use of nicotine vaping products for smoking cessation
Acupuncture for smoking cessation: A systematic review and meta-analysis of 24 randomized controlled trials