If you ask any person who smokes why they keep lighting up, you'll receive a raft of responses like 'I enjoy it', 'I've always smoked', or 'it's a great stress reliever'. But, the only real reason is nicotine addiction. 
Indeed, tobacco companies want smokers to remain hooked on their products even after knowing the dangers of smoking.
Aside from the strong pull of nicotine, poverty is another reason people can't stop smoking. In fact, many cases of substance abuse originate in impoverished areas of any country.
In this post, we'll take a look at how poverty might be a cause of incessant smoking among people of various ages to gain a deeper understanding of it.
Chat to an Aussie GP today
Bulk-billed phone consultations
TGA-authorised Aussie doctors
Nicotine vaping scripts available
Limited financial resources and the affordability of cigarettes
Before the tobacco tax hikes and other means to increase product prices, cigarettes were very cheap. In the 80s, a 20 pack cost around $4.25. Today, that same pack is about $42.10.
However, years of affordable cigarettes, with prices jumping between $4 and $15, was enough for millions of Australians to develop the deadly habit. 
Many of the country's impoverished regions easily had the means to purchase them during the affordable period, and horrifically, tobacco companies had even unapologetically targeted them.
Even if a 20 pack is quite expensive today, poverty-stricken communities still struggle to quit smoking. For some, it may have even come to a point that tobacco comes first before spending on basic necessities like food and school supplies, highlighting the extremely addictive nature of nicotine.
Stress and coping mechanisms
Living in a low-income neighbourhood is difficult and may always have you on edge about financial insecurity and limited opportunities to work and succeed.
Impoverished areas are fertile grounds for developing endless cycles of extreme stress and anxiety coupled with an addictive substance – smoking, in this case.
Imagine – with limited educational opportunities and skill development, you didn't make the cut in your interview again. It isn't anything new because it happens to you all the time. This repeated disappointment urges you to feel good temporarily, so you light up a cigarette each time.
As a coping mechanism, cigarettes hijack your body's natural reward system. Combining this with the challenges of living in poverty and social stigmatisation in such settings, smokers go through a repeating pattern of activities that reinforces the dangerous habit.
Availability and accessibility of tobacco products
As mentioned, tobacco companies always target impoverished people and communities because they are most likely to purchase these products to feel temporary relief. 
Furthermore, with tobacco selling highly in disadvantaged communities, it has also become a huge source of income for enterprising groups living in these areas.
The accessibility of tobacco hasn't changed in various impoverished regions across the country. It's easy to find a 20 pack in the dozens of corner stores and tobacconists on almost every street.
If you're going through nicotine withdrawals but keep seeing cigarette packs everywhere, quitting is hard, but it's not impossible.
Social norms and cultural influences
More often than not, impoverished areas have emotional attachments to smoking and other addictive substances like alcohol. 
As the saying goes, misery loves company, and smoking and drinking as part of handling disappointments and troubles in life make vices a cultural norm in many disadvantaged areas.
Parents in these areas are also prone to smoking with children inside the house. Secondhand smoke causes many dangers to kids, and one of its biggest perils is influencing the young to smoke.
You can assume that many families in these areas that are smoking also have plenty of teenagers growing up smoking, drinking and possibly venturing into substance abuse. 
Many teenagers in disadvantaged regions smoke and drink as part of their initiation and group activities, further influencing other peers to give in and become part of the tribe.
Low self-esteem and lack of hope for the future
A person who isn't 'part of the tribe' in an impoverished environment can feel hopeless and have little self-esteem. Because they don't belong to any group and feel alienated, it's easy to be anxious and depressed, feelings that may find a release once they start smoking.
As mentioned, smoking makes you feel good after dopamine gets released into your system, but it doesn't mean you'll feel 'better'. 
Feelings of self-esteem and hopelessness will return in a matter of hours, and people with depression will keep on consuming cigarettes more than ever to find relief, causing them to go through a self-destructive cycle.
Why Quitting Smoking is the Answer
Quitting smoking helps impoverished areas more than cigarettes ever can. In as little as 6 days of not smoking, you can feel many health benefits and feel better about your health overall. Here are a few ways you can get started quitting:
Accessibility and affordability:

Anyone can talk to a

bulk-billed telehealth specialist

. If you're motivated to quit smoking and have access to the internet and a phone, you can get the support you need and you won't get charged for it.
Education and awareness:

The government has many programmes, such as The National Tobacco Campaign, designed to inform schools and communities in these areas about the dangers of tobacco and endorse the services of bulk-billed GPs to gain support.
Community engagement:

Joining a

smoking cessation group

has helped numerous ex-smokers find success on their journey. These groups provide helpful information and motivated smokers like you who are trying to quit and need advice, guidance, and support.
The right tools:

When you work with a GP, you can get nicotine replacement therapy (NRT) tools, which can help you thwart your cravings and withdrawals when they get worse. They can also prescribe

nicotine vaping products (NVPs) sold in pharmacies

, which are more effective than NRT products. 
The latest Cochrane Review found high-certainty evidence that NVPs are more effective than NRT in helping people stop smoking.

Learn more about prescription NVPs here.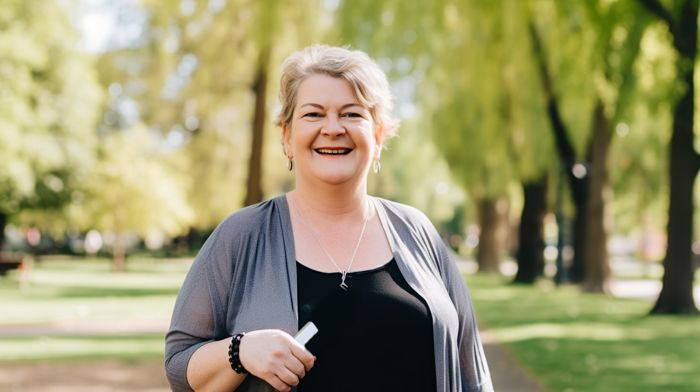 Summary
Smoking and poverty levels are greatly connected. While impoverished communities often have deeply rooted nicotine addictions, among others, they're not impossible to cut off and help many motivated smokers turn a new leaf. 
Nobody has a definite solution for poverty, but smoking cessation is entirely possible regardless of where you live and your quality of life.
We know you're reading this because you want to stop smoking. We're here to help.
Smokefree Clinic gives you access to many medically reviewed and trustworthy resources that can inform and aid you in your path to wellness, so have a look around! 
If you're ready to get started, Smokefree can connect you to bulk-billing Australian healthcare professionals who excel in helping patients quit smoking for good, including using responsible vaping products where appropriate.
Click here to book your bulk-billed telehealth consultation with an Australian healthcare professional and quit smoking today.