The biggest issue of illegal nicotine vaping products (NVPs), aside from having unidentified chemicals and compounds, is exposing teens, children, and non-smokers to nicotine.
A survey by the Alcohol and Drug Foundation found that 1 in 5 young adults between the age of 18 and 24 have tried vapes, with around 32% of 12 to 17 year olds using vapes regularly. A NSW survey in 2021 revealed that more than half of teens who use single-use, disposable vapes had never smoked a cigarette before. 
There are also reports that children as young as 5 years old are exposed to these potentially dangerous products of illegal origins.
In this post, we'll take a look at the reasons why so many Australian youths are attracted to vapes, and what is being done about it.
Chat to an Aussie GP today
Bulk-billed phone consultations
TGA-authorised Aussie doctors
Nicotine vaping scripts available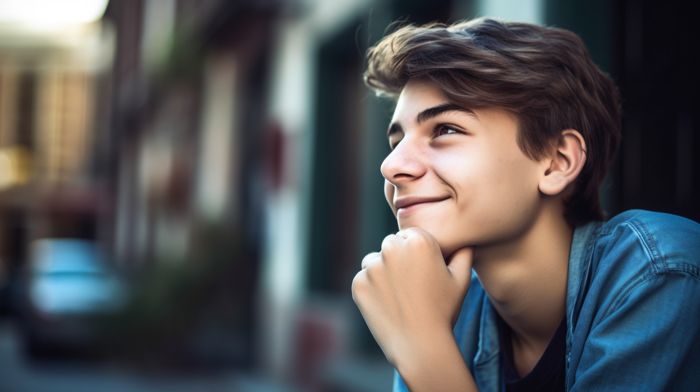 Experimentation
Teenagers have more freedom and autonomy over themselves with their curiosity about many things in the world. They're much more likely to experiment and try new experiences, including trying illegal vapes.
Unsurprisingly, the unscrupulous criminal groups distributing and selling these products want to attract curious teenagers and create a whole new generation of nicotine addiction.
With their sleek and colourful packaging, marketing via popular social networks, and the fruit/candy/dessert flavours, it's easy to see why teenagers are easily attracted and keep buying these illegal products.
Boredom
A fully developed adult human brain is still susceptible to novelty. 
For younger children and teenagers who have yet to develop their decision-making skills fully, they're much more akin to trying something new, interesting, or even terrible just to appease their boredom.
Illicit vapes are made for maximum profit, sacrificing high standards for subpar and potentially dangerous products. A bored group of teenagers, even if they might know the dangers of illegal vaping, would still be willing to try something new.
The distributors of illegal vapes greatly leverage social media and influencers they can buy to reach young and bored audiences. This aggressive marketing tactic, combined with the colourful packaging and unique flavours, make vaping a trendy and stimulating activity in the eyes of many teenagers.
Peer Pressure
If a teenager's group is introduced to illegal vapes, it's usually a matter of time before each member has given it a few puffs. 
Peer pressure is a huge part of teenage friendships and relationships – it's no secret that many young people want to feel like they belong or are 'part of the tribe'. If they resist, they may feel at risk of seeming 'uncool', or even becoming alienated from their friends.
Relaxation
With more autonomy and freedom over themselves, teenagers are prone to stress and overstimulation. Some might find sports and other healthy hobbies a great outlet to reduce it.
But sometimes, other teens might try dangerous activities – illegal vaping for instance.
Another teen might have suggested trying an illicit vape to relax. It's also likely that they saw a friend or social network influencer claim that a vaping product they're using has helped them improve sleep or their mood.
Unfortunately, that might be all it takes to influence a stressed teen. And once they're hooked on illegal vaping, it's troublesome to stop – without consuming the product, they feel much more stressed.
It's important to remember that most vapes have nicotine (even when they say they don't) – nicotine is a highly addictive chemical that causes severe withdrawals even in the most motivated smokers who are trying to quit. 
After hours or days without consuming it, a teen who vapes again might feel a huge relief when it's truly the actual cause of their stress and anxiety.
Can the Vaping Ban Discourage Teen Vaping?
The Australian government is well aware of the increasing number of teenagers using illicit vapes nationwide, and is taking drastic steps to address it. 
In an effort to get illegal vapes off the streets, the government has announced hefty new legislation to come into effect as soon as possible, which will heavily increase enforcement and penalties, forcing these sellers even further underground.
While it's unlikely that illegal vapes will completely disappear, they won't be available on every convenience store's front counter for much longer. This will help to drastically reduce ready access to these products for teens and children.
Much like it's possible to buy hard drugs such as heroin and cocaine in Australia, it's definitely not an easy task for most regular people, especially youths.
The Dangers of Illegal Vapes
Illicit vapes are imported under the radar, just like illicit tobacco and drugs, and are made as cheaply as possible for maximum profits. 
They're also very dangerous. Laboratory tests have discovered that they contain high amounts of cancer-causing lead and nickel with every inhalation.
It bears mentioning that with vapes imported illegally from overseas, you simply don't know what you're inhaling – toxicologists are still discovering many potentially hazardous chemicals they contain daily.
If you're a parent concerned that your child is addicted to vaping, here's a guide to help you help them.
Summary
It goes without saying that teenagers, young children, and people with no history of tobacco addiction should have access to any vaping products. It's important to educate the youth on the dangers of illegal vaping and nicotine addiction to ensure they're never exposed to its dangers and become a new generation of nicotine addicts that criminal parties can profit from.
We know you're reading this because you want to learn more about illegal vaping and its effects on teenagers. We hope this information helped.
If you're a smoker trying to quit, we can help you with so much more.
Smokefree Clinic gives you access to many medically reviewed and trustworthy resources that can inform and aid you in your path to wellness, so have a look around! 
If you're ready to get started, Smokefree can connect you to bulk-billing Australian healthcare professionals who excel in helping patients quit smoking for good, including using responsible vaping products where appropriate.
Click here to book your bulk-billed telehealth consultation with an Australian healthcare professional and quit smoking today.