In recent years, vaping products have become much more of a problem than part of a solution to help motivated smokers stop for good with a useful tool.
Many opportunistic manufacturers have capitalised on the growth of the technology simply to maximise profits, at any cost. 
Rather than focus on the science of creating safe and effective tools for smokers to quit, these cheaply made products are sold wholesale in the hundreds of millions for as little as $1, achieved by throwing user safety and manufacturing quality/hygiene out the window.
These manufacturers and criminal distributors do not intend to help motivated smokers at all. In fact, with dwindling cigarette profits, their sole aim is to breed a whole new generation of nicotine addicts, primarily including non-smokers, teens and children as young as five.
Chat to an Aussie GP today
Bulk-billed phone consultations
TGA-authorised Aussie doctors
Nicotine vaping scripts available
In today's post, we'll take a look at what makes a disposable vape a huge problem in the country and the rest of the world.
Lack of Regulation as a Constant
Regulation is important for any medical product, especially one you're sending straight to your sensitive lungs up to 200 times a day. 
Would you consider using an untested heart medicine made by unregulated profiteers that you can buy from a corner store without a prescription? 
The same hesitance for this should be shared for disposable vaping products. All nicotine vaping products (NVPs) sold illegally are a potential serious health hazard. You should steer clear of them, like your life depends on it.
In fact, the government has banned their sale nationwide in an effort to curb widespread misuse among non-smokers and the younger generation.
Illicit NVPs (such as those in convenience stores and tobacconists) are imported under the radar, just like illicit tobacco and drugs, and are made as cheaply as possible for maximum profits.
They're also extremely dangerous. Lab results reveal that single-use, disposable vapes you can buy from any grocery or convenience store can contain high levels of nickel and lead.
If you're inhaling something that has unknown chemicals, high levels of nicotine (even in mislabeled 'no nicotine' products) and leaches metal used for industrial purposes straight into your lungs, you're very likely doing similar harm to your body to smoking cigarettes.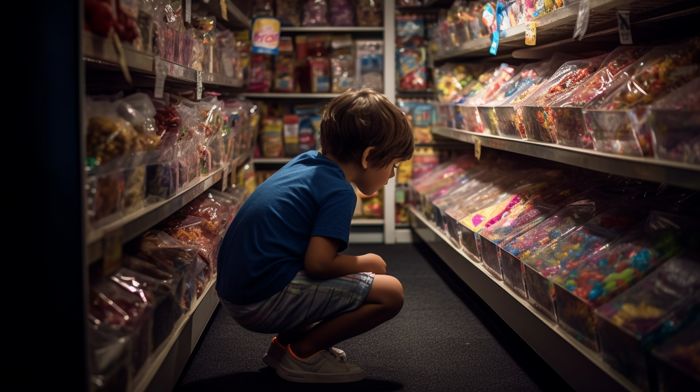 A Profit-Centric Market
One reason for the bright colours and attractive packaging of illegal disposable vapes is to attract non-smokers, teens, and children to their products. The fruity flavours are a great way to get them interested and addicted to the product.
Made on the cheap, these products would give anyone with $35 access to a nicotine-filled product that's sure to get customers addicted and coming back. 
When distributors put profit first, the market is anchored toward harm and addiction. 
Combined with the lack of standards measured earlier, the local market will get flooded by poorly manufactured and potentially dangerous low-quality vapes with unforeseen dangers and lifelong health consequences in the future.
A New Generation of Nicotine Addicts
Although nicotine alone  doesn't cause major health issues, it urges you to consume the other dangerous chemicals and byproducts it comes with whenever you take a hit from a disposable vape, or a cigarette.
Nicotine is highly addictive and habit-forming to the point you might view every hit of vape as a highlight of your day. 
Its effect is much more dangerous in teens and younger children. It can affect the development of the frontal lobe – the part of the brain responsible for decision-making, cognitive and learning abilities, and attention control.
If you can control a market's desires, it's easier to keep selling the same product over and over – a strategy implemented for decades by Big Tobacco, and now by the many criminal parties in illegal vaping to maximise their own profits.
The spread of disposable vapes is no surprise considering these very same parties have already done this successfully with illicit tobacco and drugs in the blackmarket.

Recycling Problems
One other problem most people overlook with disposable vapes is the nature of their use. Like single-use plastics, single-use vapes increase the non-biodegradable trash that takes time and resources to recycle.
Plastic and lithium-ion batteries require significant energy and equipment to break down and recycle. With the spread of cheaply made products sold for $35 or even less, recycling plants would have trouble managing their timelines.
As it stands, the management of discarded disposables with residual chemicals is already severely lacking. 
It's possible it will reach a point where trash storage won't be enough to contain them, and their byproducts will leach and contaminate the soil and water sources we need to sustain life.
The Solution: Pharmacy Nicotine Vaping Products
There is a silver lining to vaping – when bought and used responsibly, it can be a very helpful tool for motivated adult smokers to quit their habit for good. Today, many medical professionals attest to its efficacy in a smoking cessation programme.
For instance, the latest Cochrane Review found high-certainty evidence that NVPs are more effective than nicotine replacement therapy (NRT) in helping people stop smoking.
If first-line treatments like patches and lozenges don't do the trick, pharmacy vapes are an effective tool to pull a smoker away from the harmful chemicals of cigarettes and into a responsible cessation product with the guidance of a trusted medical professional.
NVP products sold in pharmacies are made under stringent pharmaceutical standards on the manufacturing process and ingredients, are toxicologically assessed for inhalation, are locally insured, and are specifically designed to help you stop smoking.
When you buy a pharmacy NVP, you'll have to do so with a prescription. This process ensures a motivated smoker is using the product with a GP's guidance, and it's not sold to a non-smoker or younger individual who isn't smoking and would use it recreationally.
Let's look at the process of how you can get started.
How Can I Get Pharmacy Vaping Products?
Go Through First-Line Solutions First
Before you can use NVPs, you'll have to try NRT products first. These are lozenges, gum, and inhalers that contain a small dose of nicotine to wean you off cigarettes.
While NRT does work for some people, other people are built differently and may need an alternative – that's when pharmacy NVPs can come in.
Speak to a GP
A motivated smoker looking to use pharmacy NVPs should visit their GP, or book a bulk-billed phone chat with an authorised prescriber of nicotine. 
Once your GP deems NRT products aren't working, they may prescribe NVPs to you that are purchased from pharmacies. Your pharmacist and GP may give you specific instructions on how to use these products effectively to help you quit smoking and start you on the path to nicotine abstinence.
GPs have a proven track record in helping motivated smokers quit by creating a fully customised smoking cessation programme based on your previous nicotine consumption.
Visit Your Local Pharmacy
Once you have your nicotine prescription, you can pop down to your local pharmacy. Over 2,200 pharmacies across Australia hold these products in-store, but any pharmacy can order these in for you if they don't currently stock them.
Both your pharmacist and GP can advise you on how best to use the product, such as the initial setup, and the number of puffs to take when you feel withdrawals.
Summary
The term 'disposable' never had any positive meaning except that it's convenient and easily accessible. Single-use, disposable vapes are no exception to this negative connotation – they're a menace to the younger generation, the environment, and everyone's health.
If anything, they only empower the criminal parties that profit highly off these cheaply made products that bring no good to the world.
You're probably reading this because you want to understand the difference between disposable vapes and pharmacy NVPs used for smoking cessation. We hope you found this information useful.
We can also help you start your quit journey today.
Smokefree Clinic gives you access to many medically reviewed and trustworthy resources that can inform and aid you in your path to wellness, so have a look around! 
If you're ready to get started, Smokefree can connect you to bulk-billing Australian healthcare professionals who excel in helping patients quit smoking for good, including using responsible vaping products where appropriate.
Click here to book your bulk-billed telehealth consultation with an Australian healthcare professional and quit smoking today.